GlamSpinTennis

really liked the ladies look from Lotto worn by
Tsvetana
"
Flytrap"
Pironkova
(as in the Venus Flytrap).
Even though she will not be repeating as a Wimbledon Semi-Finalist this year, she looked great in her latest 3-set contest today.
Unfortunately, the Lotto look left that the biggest impression is the unfortunate disaster worn by Dominik Hrbarty at the

US Open

.
Where to even begin?
T
he shade of pink.
The cut-out in the back.
The tight fit.
It was all bad.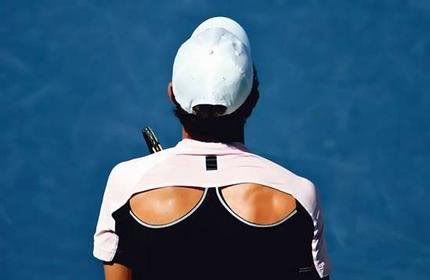 Where does Lotto go from here?